VOCATIONS COMMITTEE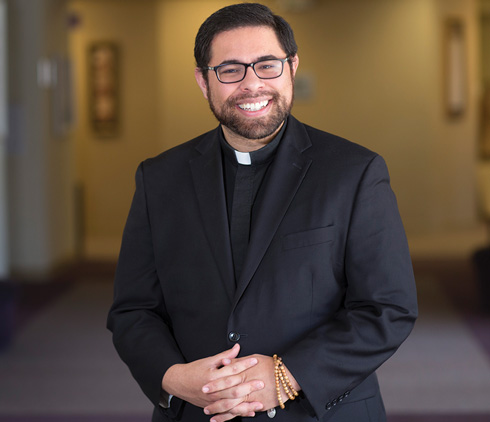 The vocation scholarships that will be given out this year are Brandon Schneider, Luan Van Tran, Giang Vu, and Sister Guadalupe Moreno. The state is given to Cale Bombardier, An Hong Dinh, and Loc Van Vo.  Found out that Eli Yandow and Khoa Nguyen have left the seminarians.
On the weekend of April 2, a trip to Providence RI, to visit the seminary and take them out to eat for dinner. On May 10, we go to the Monastery of the Immaculate Heart of Mary in Westfield, Vermont. Members and their families go to their mass, the sister makes lunch for us and we set down with the priest, after lunch, we go a sit down with the sisters and meet the postulate.  If anyone likes to go, please contact David Ely Sr. at elyfamily6@aol.com or 802-862-5109.
On Sunday, March 20, we will be having a Pancake Breakfast we need help set up Saturday after the 4:00 mass. I'm looking for members or family members to fill the jobs.  
" Vocations are Everybody's Business" Pray for 
Vocation's
Jerry Bean, PGK, PSD, 
FDM
State Vocations Chairman 
Council Vocations Chairman
Sun May 29th 9:00am
- 11:30am
St. Joseph's located at 29 Allen Street
, 
Join us on Sunday, May 29th for an old-fashioned all you care to eat pancake breakfast. Benefits seminarians or religious aspirants.
The breakfast feast will feature all of your favorites. Bacon, sausage, scrambled eggs, blueberry pancakes, French toast, and more. Coffee, juice, butter, and real Vermont maple syrup are included.
Admission is by donation with a suggested gift of $8.00. Breakfast will be served from 9:00 AM – 11:30 A.M. in the parish center of St. Joseph's located at 29 Allen Street in the heart of the Old North End. Take-out containers are available. Hope to see you there!
 Facebook at Knights of Columbus DeGoesbriand Council #279